Since 1932, the day after Thanksgiving has been widely regarded as the start of Christmas shopping in the United States. Every year since then, the day has gained traction as one of the biggest shopping days of the year. Even in countries that don't celebrate Thanksgiving!
In years past, many shoppers spent hours of time on Thanksgiving day plowing through printed newspaper ads. Eager consumers looked for the best deals and biggest sales all the while plotting their route to different retail stores in order to swoop them up before other shoppers. People waited in lines for hours in the middle of the night, waiting for stores to open up so they could be the first ones in the store to get one of the five super cheap TVs on sale.
IMAGE SOURCE: BGR
Today, while Black Friday still has its reputation as one of the biggest shopping days, it's become a little less extreme. Now shoppers want good deals but don't want to spend the night in line outside of Best Buy. As a result most stores release their Black Friday ads or Black Friday previews weeks before Thanksgiving. And, as the retail landscape changes and shifts to online shopping, many stores are also offering exclusive online only deals.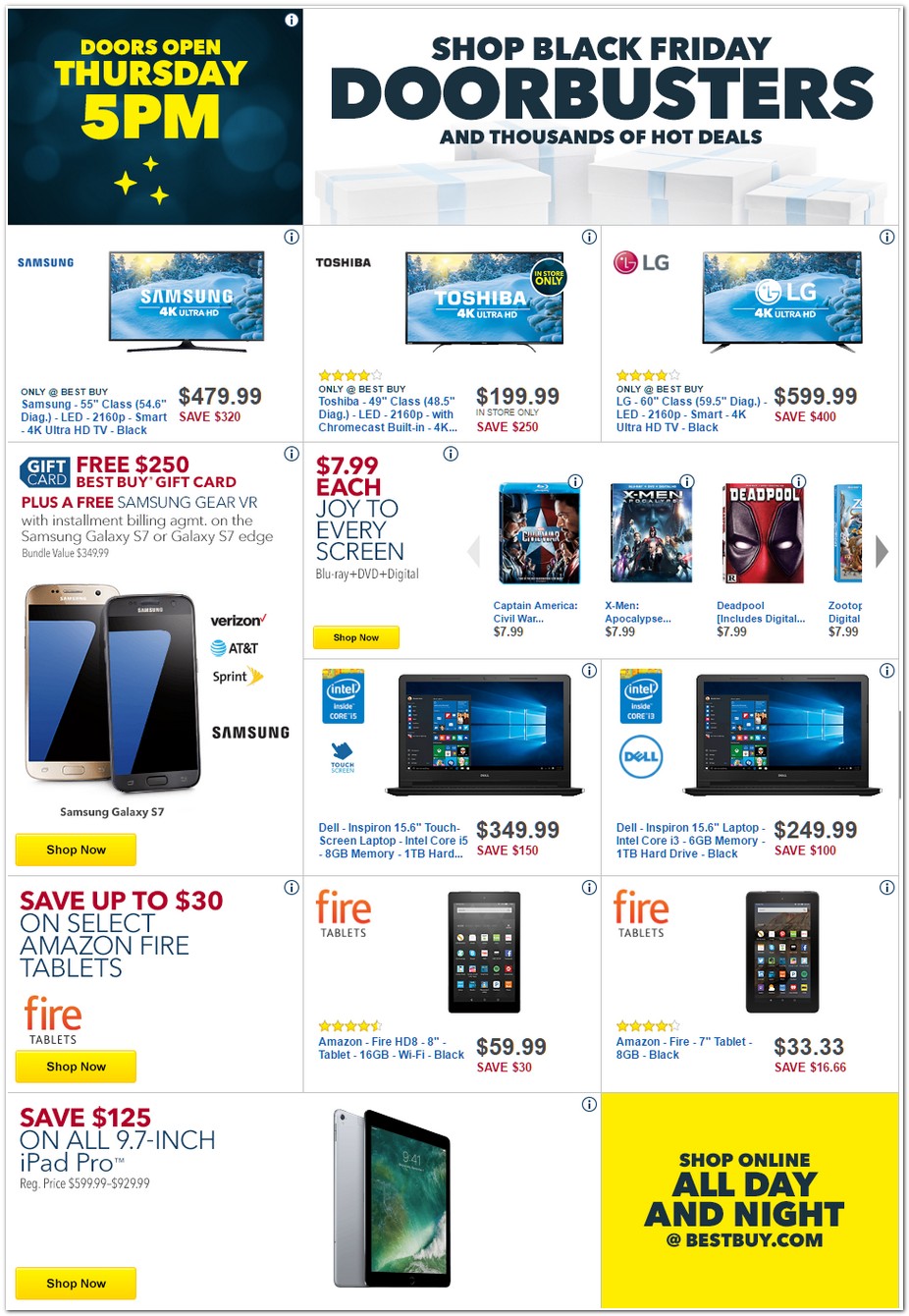 While Black Friday is creeping up faster than we realize, Best Buy has announced some of its deals for the year already. The electronics retail giant will open on Thanksgiving Day at 5pm, enticing shoppers in with door buster deals. They are also offering many other sales and deals throughout the weekend too. Ranging from savings of up to $400!
If you're in the market for some new electronics, Best Buy's Black Friday sale is not to be missed! Shop happy and shop smart!