The housing market has been steadily on the rise since the bubble burst in 2008, but that growth may be slowing, according to the Q4 2016 Zillow Breakeven Horizon report. A "breakeven horizon" is the point at which buying a home becomes an equally beneficial financial decision compared to renting (and after that point, home-ownership becomes more beneficial).
In this U.S., on average, this point is reached right around 2 years into home ownership. However, in some of the nation's most expensive housing markets, home buyers are finding this point stretching well beyond that average, and growing every year. Last year, for instance, the breakeven horizons of the San Francisco and San Jose areas lengthened by 1.5 and 2 years, respectively. This is because home value appreciation is slowing down in those areas, so owners are building home equity at a slower rate.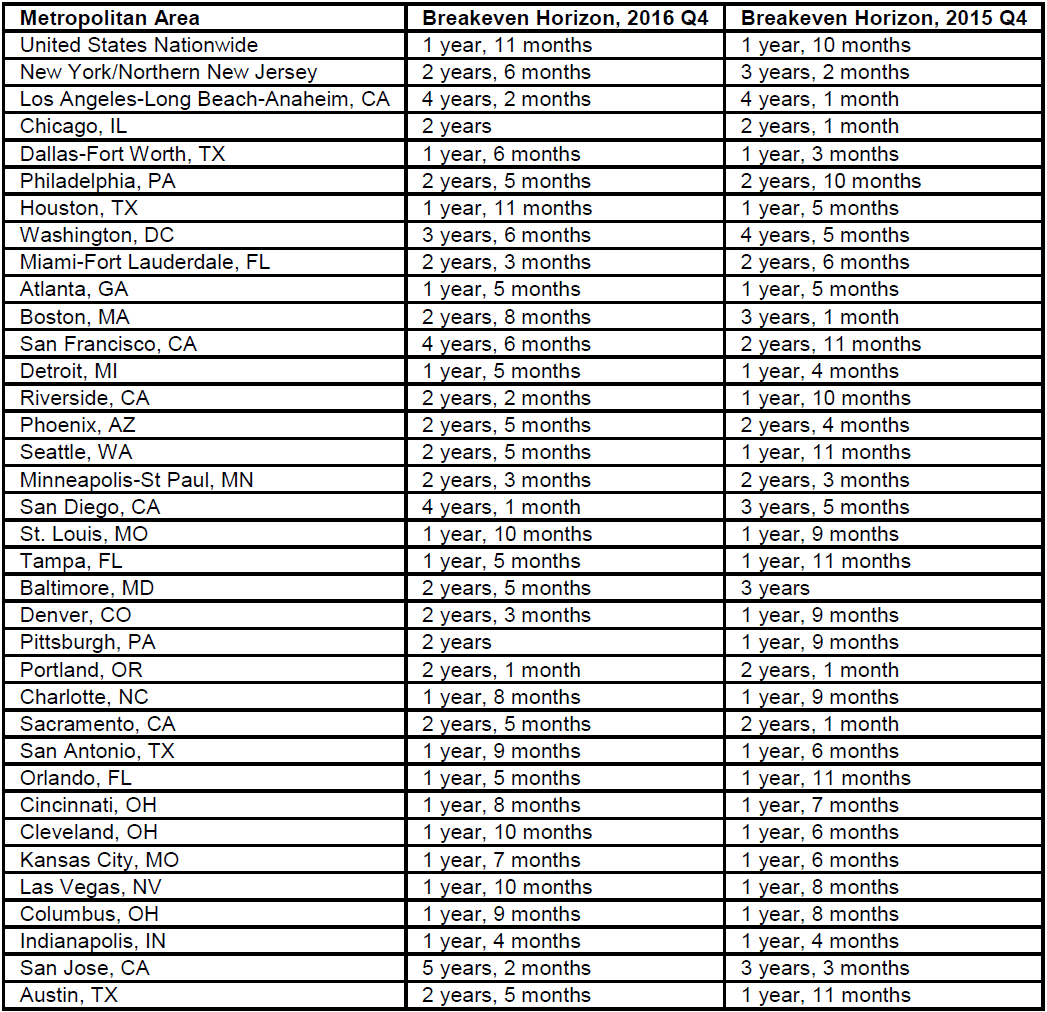 This isn't the case everywhere in the United States, but it may be an indication of what's to come. 2016 saw the nation's housing market as a whole experience a 6.8% annual appreciation rate, while the renting market only grew by 1.5%, a significant slowdown. These numbers make it less clear to potential home buyers what the right financial decision for them should be, which could slow the market even more. In other words, some may opt for a wait-and-see approach.