There's a new trend in the housing market, ladies and gents, and we love it! We know you've heard of a master suite, that luxurious combination of master bedroom/large personal bathroom/walk-in closet, but have you ever seen a house with two of these glorious sets of rooms? Apparently, if you haven't yet, you will soon, because the idea of dual master suites is having a moment.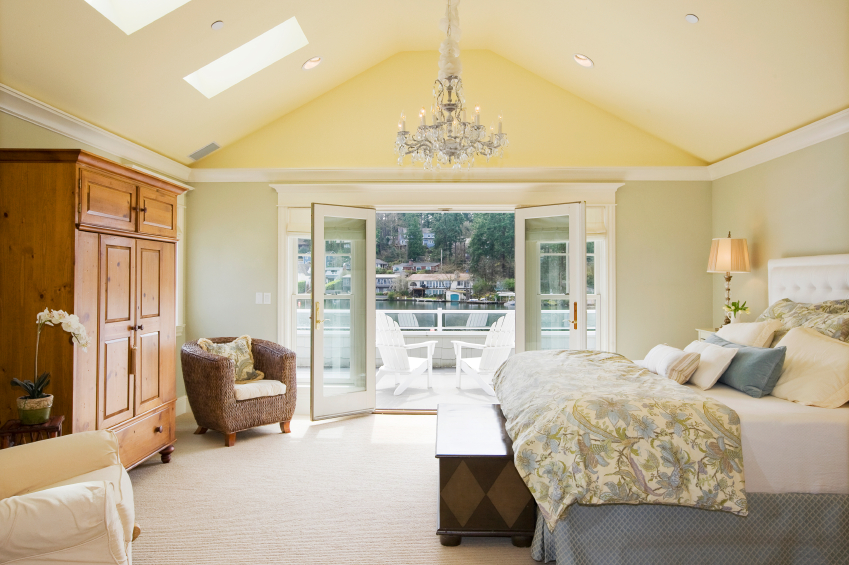 This is because it's becoming more and more common for households to contain more adults, whether they be grandparents, adult children, guests, or even friends who buy a home together. Either way, neither set of adults wants to sacrifice privacy or luxury to the other. Both suites will have equal amenities, and Builder Magazine's Aurora Zeledon says they will be legit. "We're talking more than just a guest room with a bath. These are large bedrooms with walk-in closets, separate tubs and showers, and other amenities that make guests staying there feel at home."
The idea has caught on so much that last year there was a 50% increase in the number of homes sold with dual master suites, and there's evidence that some of them were used by only one couple! 26% of Americans get a better night's sleep when sleeping alone, and 60% actually prefer to sleep apart! This could be for a variety of reasons, including difference in schedule, snoring or medical conditions, or even plain restlessness.
Though dual master suites are met with enthusiasm from a number of home buyers, they're not for everyone, meaning you may have a hard time finding a home for sale with them, or selling your home for the appropriate amount once you have them. Real estate is all about convincing buyers that you have what they're looking for, and this is a trend that's only just now catching on.