We all know that houses have their little noises and creaks. It's part of what gives them character and (sometimes) charm. However, if you live in a house older than a few years, you've probably heard a loud bang in your pipes that is anything but charming. Well, it's called a water hammer (apt!) and in a few simple steps, you can stop this from happening altogether!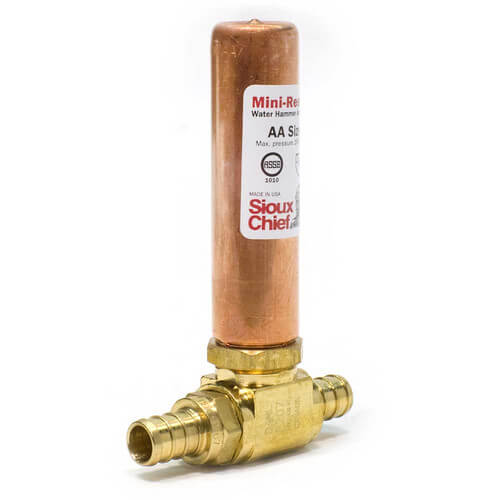 A lot of people think water moves peacefully through their pipes like a lazy river; after all, it just trickles out of the sink, right? Wrong. Water tumbles and rushes this way and that, wherever the pipes let it go, and when the pressure in the pipes increases suddenly (or sometimes, when you shut off your water value completely) the water comes to a full stop, making the pipes bang into their hangers and fasteners. This can be a one-time thing, or it can happen repeatedly, caused by a clog or by air chambers that have become waterlogged. As you can probably imagine, excess hammering can go hand-in-hand with bursting pipes and other plumbing issues.
So what is there to be done? If you're feeling capable, you can turn your water line off and drain the main supply lines, and then make sure everything is off before turning the water back on again. You faucets will sputter for a few seconds afterwards, but then the balance should be restored. However, if this doesn't work or you don't feel like it's something you have the DIY knowledge to accomplish, simply call a plumber. They should check your pipes for excess buildup and clogs, and might install a pressure-reducing valve. Hey, whatever it takes to stop that nerve-wracking banging, right?