A 6.8-magnitude earthquake struck the north-central region of Myanmar (formerly known as Burma). The massive earthquake damaged ancient brick structures and temples across the country. Initial reports indicated a death count of one. The young man was killed in a building collapse during the earthquake.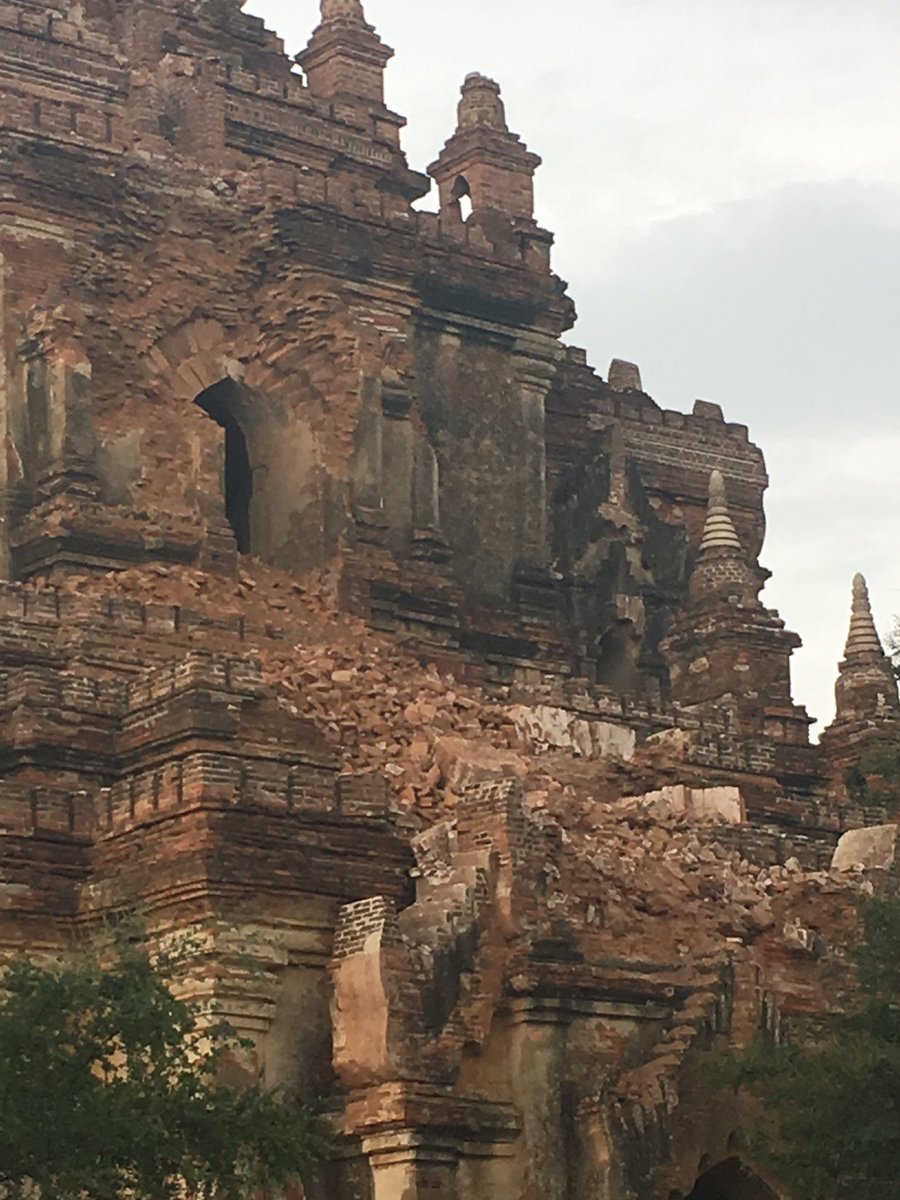 The country of Myanmar sits atop the Burma Tectonic Plate. On December 26, 2004, a large portion of the boundary between the Burma Plate and the Indian Plate slipped, causing the 2004 Indian Ocean earthquake and tsunami. That earthquake had a magnitude estimated 9.1 and 9.3, which is literally off the richter scale (it only goes up to 9). Earthquakes that size and larger are characterized as causing near or total destruction. The earthquake in 2004 was responsible for the tsunami that killed over 220,000 people along the Indian Ocean.
According to the US Geological Survey, the Myanmar quake's epicenter struck just 15.5 miles west of the city of Chauk, at a depth of 52 miles under the Earth's surface. Tremors from the earthquake were felt as far away as Thailand, Bangladesh and India. Many residents still fearful of the aftermath from 2004 flocked into city streets.
While deep earthquakes like the one that struck Myanmar typically cause less damage to buildings on the surface of the Earth. The many centuries old temples were no match for the 6.8 magnitude quake. It is estimated that at least 66 of centuries old Buddhist Shrines called Stupas have been damaged.
Much of the destruction was filmed and posted online to various social media sites like Facebook, Twitter and even live broadcasts on Periscope. The Sulamani Temple can be seen crumbling into dust cloud here in this video posted to Facebook by a woman named Htay Htay.
According to Myanmar news correspondent, Jonah Fisher, earthquakes such as the recent 6.8 magnitude quake occur regularly in central Myanmar. As a result the temples have been damaged and reconstructed before.